Bhatt & Joshi Associates, is a lawyer firm in Ahmedabad, Gujarat. At our firm we have a set of skilled, experienced, professional lawyers (Legal Experts) to the Property Matters. We have lawyers having in-depth knowledge of all Substantive Law like Contract Law, Specific Relief Act, Land Revenue Act, RERA, Town Planning Act and the Civil Procedure Code with the detailed knowledge of Statutory Interpretation and strong logical, analytical and persuasive abilities. Property law matters are often very complex and involve various laws including the Local Laws where the property is located hence the services of an expert Property lawyer becomes very important under these circumstances. We provide all services of legal advice, litigation services, legal documentation services in the fields of property laws in India. We have a dedicated team of Property Lawyers and Real Estate Lawyers for handling the real estate matters which includes the team of legal, paralegal, techno legal manpower for all project advice matters, check on compliance, advice on all environmental and land use issues. We are already providing these services to renowned real estate companies.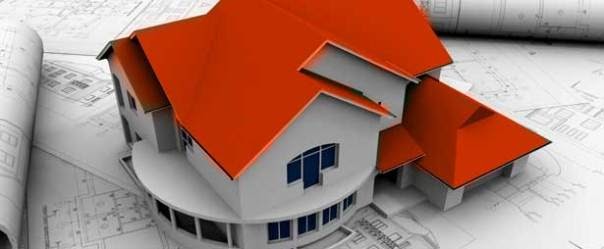 Property Lawyer in, Ahmedabad, Gujarat, India
Litigation services by expert Property Lawyer in Ahmedabad, Gujarat for:
Civil suits pertaining to property matters

Partition suits

Specific performance matters

Lease, license and other related matters

Family estate distribution matters

Mesne Profit matters

Rent matters

Stay on demolition matters

Arbitration proceedings in property matters

Town Planning Matters

Implementation of arbitration awards
ONLINE LEGAL SERVICES BY PROPERTY LAWYER IN GUJARAT FOR:
Legal advice and all services for Real estate projects

JV in Indian real estate companies

Housing colonies and townships

TCPO matters

Change of land use (CLU) matters

FDI advice in real estate in India

Project sanction advice and services for real estate projects

Zoning issues of Master Plans for cities

Environmental clearance matters for real estate projects

Techno legal advice for housing projects, industrial projects, commercial complexes
ONLINE LEGAL DRAFTING SERVICES BY EXPERT PROPERTY LAWYER FOR DRAFTING AND VETTING OF:
Lease Deed

License Agreement

Conveyance Deed

Sale Deed

General Power of Attorney

Special Power of Attorney

Earnest Money receipts

Assignment Deeds

JV construction agreements

Builder agreement
EXPERT PROPERTY LAWYER IN GUJARAT FOR ALL LEGAL SERVICES OF:
Property disputes

Sale and purchase matters

Transfer of ownership matters

Construction

Partition

Evaluation

Conversion

Lease

License

Due diligence on property title

Due diligence on compliance aspects of property
Why Bhatt & Joshi Associates as Property Lawyers ? 
Combination of Experienced Lawyers and Young Lawyers

: A Firm having a team of energetic, dynamic young blood with a combination of most experienced, specialist Property Lawyer competent to represent your case at Civil Court, RERA, Town Planning Authorities, High Court and Supreme Court.

Fact collection

: Sometimes there are more than one conceivable arrangements or parcel of points of reference to help the argument. Thus, a Property Lawyer ought to have that ability to assess every one of the potential outcomes before presenting the same before the Civil Court, RERA, Town Planning Authorities, High Court and Supreme Court. It must also be noted that the High Court also exercises Writ Appellate Jurisdiction, which is also known as Letters Patent Appeal. Therefore, when it comes to filing a Writ petition before the High Court, it must also be borne in mind that even at appellate stage it is the High Court that shall exercise the Appellate Jurisdiction and therefore, the original case has to be properly drafted and properly represented. 

Research:

Good legitimate research abilities are required to look into important case laws, points of reference, corrections to help the contentions. Especially when it comes to representing the case before the higher forums like competent to represent your case at Civil Court, RERA, Town Planning Authorities, High Court and Supreme Court. 

Representation:

It is most important for a Property Lawyer to deeply understand facts and most aptly represent them before presiding Judge. It must be understood that any important evidence missed out at the stage of trial, affects the case at every stage of appeal. 

Detailed Knowledge of Diverse Areas of Law:

It is equally important that your Property Lawyer has a grip over diverse areas of Law. Many times there are multiple remedies may be available and it will be upto your civil lawyer, who will decide the most appropriate remedy in the given facts and circumstances of your case. It must also be noted that the High Court is the court exercising the powers of Judicial Review and the ultimate authority in the state to interpret the statute. Therefore, a detailed understanding and excellent ability to represent your case before the High Court is a key.
Talk to a Property Lawyer your Property Matters. Reach Out now