Unlocking Opportunities: How to Set-up your Company in GIFT City
Introduction
GIFT City, or Gujarat International Finance Tec-City, is a central business district under construction in Gandhinagar district in Gujarat, India. It is India's first operational greenfield smart city and international financial services center, which the Government of Gujarat promoted as a greenfield project. The goal of GIFT City is to create a world-class smart city that will become a global financial hub.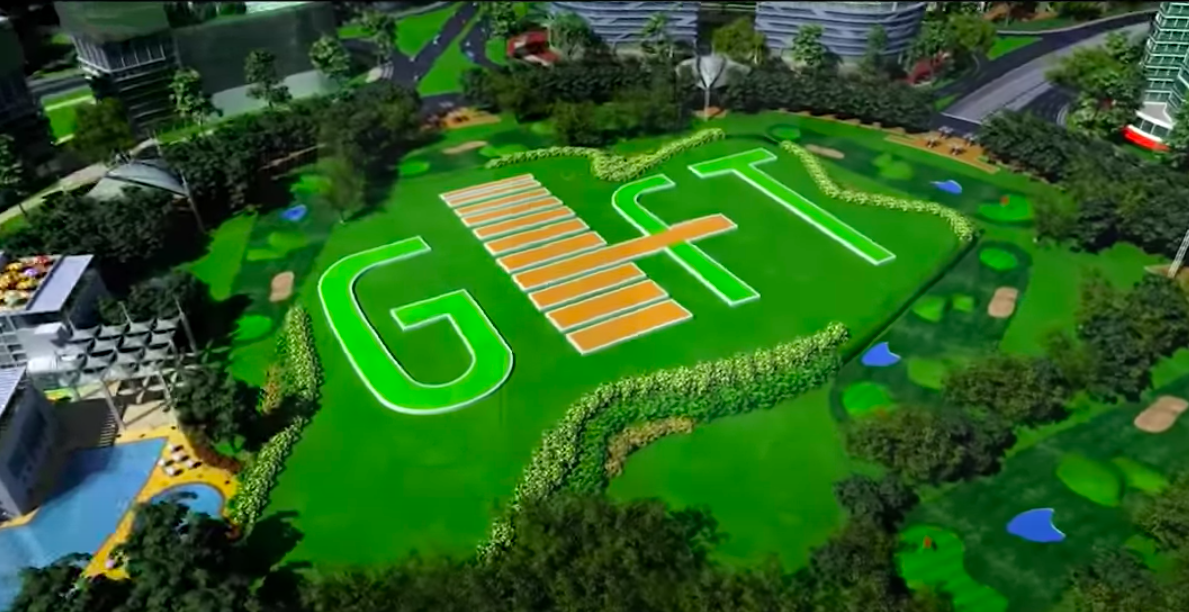 Benefits of setting up  a company in GIFT City
There are many benefits to setting up a company in GIFT City. Some of these benefits include:
Ease of doing business

: GIFT City IFSC provides single window clearance, allowing IFSC units to take all necessary approvals under one umbrella

3

.

Duty relaxation

: Exemption from stamp duty and registration charges provided by IFSC for setting up a business entity at GIFT City

.

Incentives

: Development incentives offered by the Gujarat Government like Capital Subsidy, employment generation incentives, etc.

to encourage the business setup in GIFT City

.

Setting up

: Plug & play infrastructure, facilitating quick and hassle-free business setup

.

Cost efficiency: Sustainable development model with a potential 20% reduction in operating costs.
Setting up a company in GIFT City
Step-by-Step process of setting up a company in GIFT City involves several steps:
Identify office space in GIFT SEZ to start an SEZ Unit

.

Obtain a 'Provisional Letter of Allotment (PLOA)' from the developer/co-developer once an agreement is reached

.

Submit FORM F along with the required annexures, such as a Demand Draft of Rs 5,000/-, Provisional Letter of Allotment issued by the Co-Developer, Detailed Project Report, Entity ID's such as License, PAN Card, IEC Code etc., Self-Certified copies of Memorandum of Association, Articles of Association, Self-Certified copies of Board Resolution for setting up office in GIFT IFSC, Certificate of Incorporation, List of Directors with their Identity proofs, Last 3 Years Audited Financial Statement and IT return of the Entity or Directors, Brief Presentation covering the Entity profile and scope of activities to be carried out from GIFT IFSC and an AFFIDAVIT

.

After FORM F is submitted, the Development Commissioner would call the entity for appearing in the "Unit Approval Committee" (UAC) meeting where the Entity's authorized representative will present himself on behalf of the Entity for the hearing

.

Upon satisfaction of UAC, a Letter of Permission/Approval (LOA) shall be issued by Development Commissioner, SEZ to the Entity

.

The Entity will be required to submit a Letter of Acceptance of terms and conditions to Development Commissioner within 45 days of issuance of LOA

.

Thereafter the Entity has to execute lease deed with his co-developer within 6 months of issuance of LOA and is required to submit the same to the Development Commissioner. 
Cost of Setting up a business in Gift City 
Thank you for providing the information about the fees associated with setting up a company in GIFT City. Here's a summary of the fees you've mentioned:
SEZ Online Application Fees

: Rs. 5000/-

IFSC Application Fees

: $1000/- (Step 5)

IFSC Registration Fees

: $1000/- (Step 7 / Step 9)

IFSC Annual Recurring Fees

: $1000/-
It's important to note that the application, registration, and recurring fees are charged per activity. So, if a client registers for only financial consultancy services, they would only have to pay the fees for that activity. If they opt for other product portfolios under the financial services head, additional fees would apply.
The incorporation cost will be calculated based on the proposed authorized share capital.