Bhatt & Joshi Associates are regarded as one of the best DRT Lawyers based in Ahmedabad, Gujarat with the team of the top most experienced DRT Lawyers with detailed knowledge of SARFAESI – The Securitisation and Reconstruction of Financial Assets and Enforcement of Securities Interest Act, 2002 and RDDBFI – The Recovery of Debts Due to Banks and Financial Institutions, with this also serving as DRT Lawyers at Appellate Tribunal and also at Gujarat High Court & Supreme Court of India.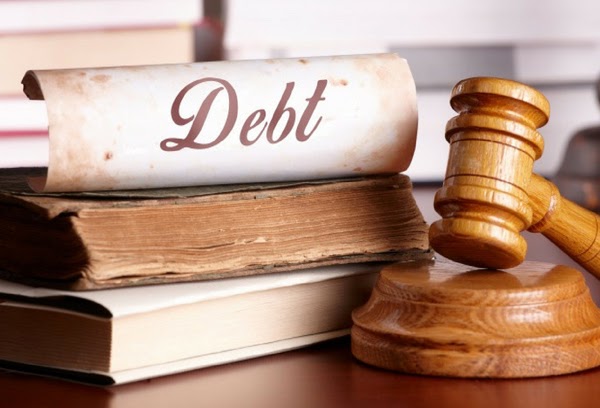 Our Comprehensive legal team of DRT Lawyers helps the lenders / financial institutions in enforcing their rights in recovering money by way of filing appropriate recovery suits at respective Debt Recovery Tribunal Court and also defending the borrowers rights against unlawful actions by the Banks and Financial Institute in recovering the amount lent to them. Whenever needed our team of expert DRT lawyers are ready to represent the case before the DRAT and High Court or Supreme Court of India.
DEBT RECOVERY TRIBUNALS & PROCESS OF RECOVERY
Debts Recovery Tribunals (the DRT) and Debts Recovery Appellate Tribunals (the DRAT) are constituted under the enactment of the DRT Act, which establishes the Tribunals. The legislative intention behind the enactment is the expeditious adjudication and recovery of debts which is due to Banks and Financial Institutions. The DRT – Debt Recovery Tribunal has also been given the adjudication powers over the applications filed by the Borrower/Mortgagor under Section 17, challenging the action of the Secured Creditor to enforce the Security Interest, initiated under section 13(2), 13(4) and 14 of the Securitization and Reconstruction of Financial Assets Act, 2002
DRT – Debt Recovery Tribunal Deals with two important laws – SARFAESI and RDDBFI
SARFAESI, 2002 –

The Securitisation and Reconstruction of Financial Assets and Enforcement of Securities Interest Act, 2002 (also known as the SARFAESI Act) is an Indian law. Under the provisions of this act, banks and other financial institutions can auction the Security Interest created in residential or commercial properties (of Defaulter) to recover loans. 

Although it must be noted that this act does not apply to unsecured loans, loans below ₹100,000 or where remaining debt is below 20% of the original principal. This law allowed the creation of asset reconstruction companies (ARC) and allowed banks to sell their non-performing assets to ARC's. Banks are allowed to take possession of the collateral property and sell it without the permission of a court. In Mardia Chemicals Ltd. v. ICICI Bank, on 8 April 2004, the Supreme Court of India declared the Sarfaesi Act to be constitutionally valid. To know more about various stages in SARFAESI Proceedings for enforcement of security interest and the checklist to be followed by the bank / financial institute before initiating the actions under SARFAESI,

click here

.

RDDBFI, 1993

– The Recovery Of Debts Due To Banks And Financial Institution Act, 1993.

The Recovery Of Debts Due To Banks And Financial Institutions Act, 1993
The Act applies to the whole of India except the State of Jammu & Kashmir.

The provisions of Act applies where the amount of debt due is not less than Rs. 10,00,000/-.

Original Application for recovery of Debts can be filed only by Banks and Financial Institutions.
Applications to be made to DRT under DRT  Act
Only Banks and Financial Institutions defined under the DRT Act, (which includes Public Financial Institutions within the meaning of Section 4A of the Companies Act, 1956, Securitization company / Reconstruction company under the Securitization Act), can file an application before the DRT. Normal fees, based on the amount claimed in O.A., has been fixed as court fee which does not exceed Rs. 1.50 lakhs.

Summary procedure is adopted by the DRTs for adjudication of dispute.  Evidence is taken on affidavit and cross examination is not permitted except in few deserving cases.

The defendants can file counter claims or claim of set off against the claimed amount.

The final order is passed by the Tribunal directing the borrowers to pay the amount.  In case, the borrower does not pay the ordered amount, recovery certificate is ordered to be issued against the borrower which is then executed by the Recovery Officer of the DRT. 
To read more, click here.
Powers of DRT
DRT has power to:
summoning and enforcing the attendance of any person and examining him on oath;

requiring the discovery and production of documents;

receiving evidence on affidavits;

issuing commissions for the examination of witnesses or documents;

reviewing its decisions;

dismissing an application for default or deciding it ex-parte.

make interim order by way of injunction, stay or attachment against the defendant to debar from transferring, alienating or otherwise dealing with the property or asset without permission of the Tribunal.

direct the defendants to provide security sufficient to satisfy the debt.

Willful disobedience of powers of Tribunal are punishable under Contempt of Court Act.
Appeal against the order of DRT
Any person aggrieved on account of order passed by DRT may file an appeal before DRAT. However, the DRAT does not entertain the appeal unless the Appellant deposits with the Appellate Authority, 75% of the amount or such other lesser amount as directed by DRAT.
DRT LAWYERS:
Every respective DRT case is tackled at our firm by our Best DRT Lawyers at our firm in a systematic manner with a proper understanding of the individual situation. The DRT lawyers at our firm present practical simple solutions catering to an individual need.
Recovery of bank loans by expert DRT lawyer

Filing and defending OAs at Debt Recovery Tribunal (DRT) by DRT Lawyer

Legal advice related to DRT and SARFAESI matters

Services for DRT matters by expert Indian Banking Lawyer

Defending and filing of Appeals against the orders of DRT at DRAT

Taking up matters pertaining to SARFAESI Act by DRT lawyer

Bank loan restructuring advice
We have an in house team of expert DRT lawyers for handling all such matters with excellent results.
WHAT SHOULD YOU SEARCH OF IN YOUR DRT LAWYERS? 
Combination of Experienced Lawyers and Young Lawyers

: A Firm having the team of energetic, dynamic young blood with a combination of most experienced, specialist DRT Lawyers.

Fact collection

: Sometimes there are more than one conceivable arrangements or parcel of points of reference to help the argument. Thus, a DRT Lawyer ought to have that ability to assess every one of the potential outcomes before presenting the same.

Research:

Good legitimate research abilities are required to look into important case laws, points of reference, corrections to help the contentions. It must be noted that an order of DRT may have to be challenged by your DRT Lawyer before DRAT or High Court and at every stage of Appeal, be it High Court of DRAT, it needs the appropriate law points to be raised in the original proceedings. 

Representation:

It is most important for your DRT lawyer to deeply understand facts and most aptly represent them before presiding officer. It must be understood that any important evidence missed out at the stage of original application, affects the case at every stage of appeal.

Detailed Knowledge of Diverse Areas of Law: It is equally important that your DRT  lawyer has a grip over diverse areas of Law. Many times there are multiple remedies may be available and it will be upto your DRT lawyer, who will decide the most appropriate remedy in the given facts and circumstances of your case. Many a times DRT matters not only involve the questions of law under SARFAESI and RDDBFI Act, but also the detailed aspects of Transfer of Property, Act; Contract Act and Interpretation of Statutes. Thus  your DRT lawyers must have diverse knowledge of law.