"Strength does not come from physical capacity. It comes from an indomitable will" – Mahatma Gandhi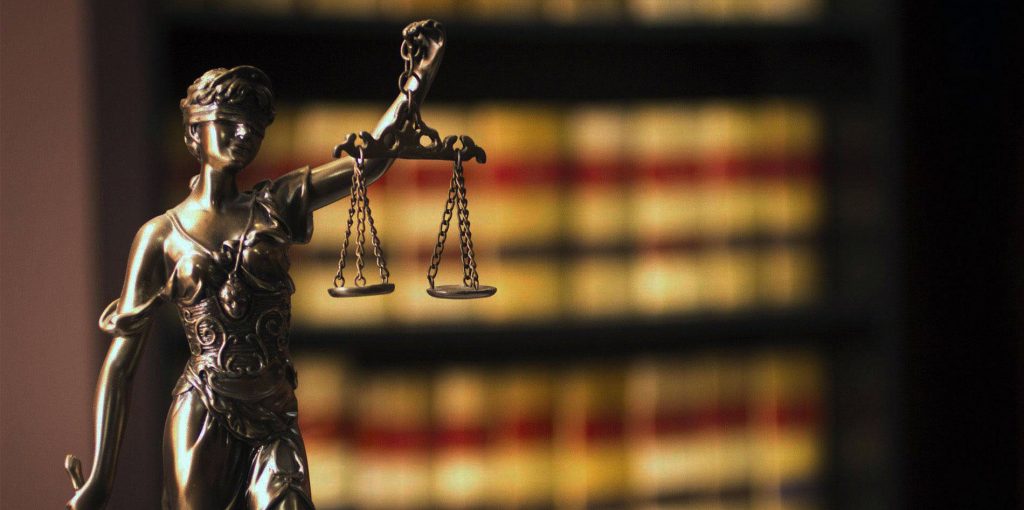 Bhatt & Joshi Associates – High Court Lawyers & High Court Advocates
A full service, litigation and comprehensive consultation law firm with a solution oriented approach by an experienced team of High Court Lawyers in Ahmedabad and High Court Advocates in Ahmedabad.
With the best lawyers on your side, get the experience you need and results you want.
Founded in 1978, Bhatt & Joshi Associates is a client centric innovative law firm based in Ahmedabad, Gujarat. Bhatt & Joshi Associates is a full service, comprehensive consultation Indian law firm offering litigation, advisory, regulatory, dispute resolution, taxation and transactional services.
The firm is recognized for their experience, efforts and work in a range of areas of laws such as Civil Law, Criminal Law, Service Law, Constitutional Law, Land Revenue Law, Corporate & Company Law, Bankruptcy and Insolvency Law, SARFAESI and RDDBFI, Customs / Import & Export, Income Tax, GST, HR, Employment & Labour law, Insurance law, Cyber Law, Real estate, Town Planning Law, Family Law, Telecommunication, Infrastructure, Pharmaceutical and Health Care law. The firm is a single-window legal service provider i.e. Best Advocates in Ahmedabad, Solicitors, Best Lawyers in Ahmedabad, Legal Consultants and best Legal Process Outsourcing (LPO) firm in this dynamic commercial environment for Domestic as well as International / NRI Clients.
Bhatt & Joshi Associates has a team of most dynamic & best lawyers in Ahmedabad, who provide best consultancy & litigation services across a wide range of practice areas & industry verticals. We provide litigation services at Gujarat High Court, NCLT, DRT, Arbitration, SSRD & GRT – Gujarat Revenue Tribunal, ITAT, GSTAT, CAT and Consumer Court in Ahmedabad, Gujarat.
Bhatt & Joshi Associates are known for innovative methods of providing cost-effective and quality Legal Services to their domestic as well as International / NRI clients in this continuously evolving field of law. Our philosophy is, detailed facts collection and dedicated research based approach that helps us provide most up to date and quality legal services. We believe in complete accountability and confidentiality while delivering comprehensive legal solutions to our clientele; be it Corporates or Individuals. We offer a broad spectrum of legal services to corporate, Commercial, Financial and Government Clients; and also support the Start Ups to set up their Business right from incorporation to Employment Contracts, Product Contracts and Regulatory Requirements in line with Make in India Mission to both Indian and International clients. We have our clients from various sectors of economy such as IT, Pharmaceuticals, Biotechnology, Automobiles, Renewable Energy,  Telecommunications, Real estate,  Shipping, Electricity and Startups.
As a part of our social responsibility, we also provide Pro-Bono activities, such as PIL – Public Interest Litigations and supporting various vulnerable groups and underprivileged sections of the society.
Broadly, we are divided into the following practice areas:
Civil Law, 

Criminal Law, 

Service Law, 

Constitutional Law, 

Land Revenue Law, 

Corporate & Company Law, 

Bankruptcy and Insolvency Law, 

SARFAESI and RDDBFI, 

Customs / Import & Export, 

Income Tax, 

GST, 

HR, Employment & Labour law, 

Insurance law, 

Cyber Law, 

Real estate and Town Planning Law, 

Family Law, 

Telecommunication, 

Infrastructure, 

Pharmaceutical 

Health Care law
With a team of dedicated lawyers and specialists in a range of disciplines we aim to provide Best Lawyers / legal representations at High Court, NCLT, DRT, Arbitration, SSRD & GRT – Gujarat Revenue Tribunal, ITAT, GSTAT, CAT and Consumer Court in Ahmedabad, Gujarat and comprehensive legal consultation on the above areas and provide services of Civil Lawyer, Writ Lawyer, Criminal Lawyer, Land Revenue Lawyer, Property Lawyer, Service Lawyer/ Government Job Lawyer, Bail & Anticipatory Bail Lawyer, Quashing Lawyer, Appeal Lawyer, Corporate & Company Lawyer, Banking Lawyer, Bankruptcy Lawyer, Customs Lawyer/ Import & Export Lawyer, Income Tax Lawyer, GST Lawyer, Tax Lawyer, Family Lawyer, HR, Employment & Labour Lawyer.
There are very few law firms in India that provide cost effective, end to end Legal Services – also known as "Full Service Law Firms" and therefore many clients can't decide the most appropriate steps they take as a part of their legal strategy. For eg. for the same grievance one may file a writ petition before High Court or appoch government authority with representation or file a suit before the Trial Court; or for recovery of dues one may approach as a Financial or Operational Creditor before NCLT for Bankruptcy Resolution or alternatively prefer Arbitration, or file Summary Suit or choose to go for MSME Samadhan Yojana by the Central Government, or whether to approach DRT or Civil Court for some grievance against action taken by Bank. But it is important to analyse each remedy available and then to advise the best option in the given circumstances to the clients. 

Our vision is to provide our clients with the best lawyers services, in a timely and affordable manner.  We strive to become your partner of growth, so that we handle your end to end legal requirements and you can focus on your growth. Our vision reflects our values: 
Client Centricity 

Integrity

Confidentiality

Transparency  

Accountability 

Responsiveness and 

Timeliness. 

Innovation

Teamwork and Collaboration 

Pursuit of Excellence
Our Mission is to provide a happy and timely resolution of your legal needs. Our goal is not to encourage litigation but to encourage solution, be it through consultation, representation, mediation or as a last resort of course approaching the court. We believe in 100 % Regulatory Compliance to avoid Regulatory Litigation. In a competitive business environment well drafted Contracts, structured civil arguments and logical reasonings are the best way to resolve disputes in a timely manner and progress.  Our mission is to become your partners for growth and while we manage your legal, regulatory, contractual and litigation requirements, you may focus on growth.  Our team of Best Lawyers strive to find best alternatives to help resolve disputes in a most efficient manner.
Client Centricity

– Solution to our client's problem is our mission. Our team of best lawyers are committed to solve our client's problems through dedication, hardwork and detailed research. 

Integrity

– Relation between client and attorney is founded on the basis of mutual trust and respect. We believe in the highest standards of honesty and ethics towards our work.

Confidentiality –

While 100 % Transparency is expected from the client's end at the time of sharing the case history and facts, we believe that it is our duty to maintain the confidentiality of information shared with us. 

Transparency –

Litigation is a continuous and ever evolving process. Our cloud based digital approach helps us to remain 100 % transparent with our clients. 

Accountability –

At every stage of dispute resolution, our law firm believes in 100 % answerability / accountability to our clients. 

Responsiveness –

Legal field is a dynamic field and requires timely response to the challenges; we aim to work by managing budgets, reducing extraneous costs and adding value and meeting our client's needs completely. 

Timeliness –

A stitch in time saves nine. We believe that proactive and timely action can help prevent problems likely to arise in future. 

Innovation –

We believe in continuously inventing ourselves, innovating various solutions, in order to achieve client centricity.

Teamwork and Collaboration –

Great legal battles are won through great team work, the role of our firm's leaders is to act as catalysts to foment team-work and coordination in order to yield best results for our clients.

Pursuit of Excellence –

What is excellent today is not excellent tomorrow. It's a dynamic equilibrium set through continuously evolving our work practices and our mottos to serve our clients in an excellent manner.