Bhatt & Joshi Associates being one of the top law firms in Gujarat provides a complete gamut of legal services and expert counsel regarding the Service Lawyers in Gujarat. We have a team of best Service Lawyers/Advocates, who handles the range of Service Matters at different levels in the Judicial Hierarchy; i.e. High Court, Central Administrative Tribunal, Education Tribunal etc.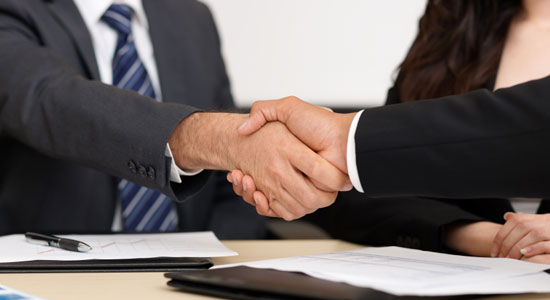 Service Law is a special form of Civil Jurisprudence in the field of Administrative Law. During the last fifty years, various High Courts and the Supreme Court, by various pronouncements, have developed and embellished this facet of Service law touching, sometimes, new heights in the dispensation of social justice. A Judgment of the Supreme Court is binding on all the courts and authorities in India by virtue of Art. 141 of the Constitution of India.
BEING THE SERVICE LAWYERS IN GUJARAT WHAT DO WE HAVE TO SAY ABOUT VARIOUS ASPECTS OF SERVICE LAW?
Service law is governed by Constitutional provisions and various sets of rules, which apply to persons in the services of Central or State Government or of a local body or a Panchayat or a Statutory Body and so on.
Service Law ranges right from the appointment to the Public Services to superannuation, traversing through the seniority and promotion, deputation and repatriation, Pension and Allied emolument, Voluntary and Compulsory retirement, Appraisal of performance and adverse remarks may stem differently from different statutory provisions.

Topping the complexity of all these, the law on reservation is the culmination of its complexity and is yet confounding the creed of the service law as is evident by an interpretation of Indra Swahney's case in a series of its kindred decisions.

During the past half a century service jurisprudence has developed by the courts in India by interpreting and applying the existing Statutory Provisions and delegated legislation touching various services – both Central and State – forms a huge collection of various Principles and Doctrines.

In the domain of Judicial Review, of the Disciplinary Proceedings or Departmental Actions, the court has the solemn function of balancing the equities between the employer and the employees, though subject to the first exception in the provisions to Article 311(2), however, the service law leans more in the favor of the employees. The position under the industrial law is no different from the principles of Service Jurisprudence and are more or less common or at least analogous.

Articles 315 to 323 in Part XIV of the Constitution of India provides for the establishment of Public Service Commission for the Union and a Public Service Commission for each State. Each state has its own Public Service Commission (i.e. GPSC – Gujarat Public Service Commission in the State of Gujarat) with functions similar to the UPSC – Union Public Service Commission. The GPSC – Gujarat State Public Service Commissions is also constituted under the provisions of the constitution of India. Union Public Service Commission is the India's central agency. GPSC – Gujarat Public service Commission is also a constitutional body as a State Agency.

With a view to easing the congestion of pending cases in various High Courts and other Courts in the country, Parliament had enacted the Administrative Tribunals Act, 1985. Administrative Tribunals are located throughout country, wherever the seat of a High Court is located. In addition, circuit sittings are held at Nagpur, Goa, Aurangabad, Jammu, Shimla, Indore, Gwalior, Bilaspur, Ranchi,  Pondicherry, Gangtok, Port Blair, Shillong, Agartala, Kohima, Imphal, Itanagar, Aizwal and Nainital.
WHAT KIND OF THE SERVICE MATTERS DO YOU DEAL WITH AS SERVICE LAWYERS
Ad Hoc Service

Administrative Authority

Appointment

Age Proof

Age Relaxation.

Appointment & Joining.

Bias

Casual Labourer

Charge-Sheet

Child Care Leave

Compassionate Appointment

Corruption Charges Under Prevention of Corruption Act, 1988

Disciplinary Proceedings

Denial of Reasonable Opportunity

Departmental Inquiry

Disciplinary Authority

Gratuity Of Govt. Servant

Indiscipline – Misbehaviour

Inquiry

Joining Of Service

Judicial Review: Of an administrative Order

Limitations

Leave Rules

Major Penalty

Minor penalty

Misappropriation

Natural Justice

Plaint Format- Under Administrative Tribunals Act, 1985- To Be Filed Before Central Administrative Tribunal [CAT]

Pension

Promotion

Quashing Of Administrative Order: On the grounds of violation of the rule of natural justice, arbitrariness, discrimination & irrationality, absence of fair play, etc.

Quasi-Judicial Authority

Recovery

Reinstatement

Res-Judicata

Retirement: Compulsory Retirement

Review: Administrative

Salary

Second Marriage

Selection: Right Of Selectee

Seniority

Sexual Harassment

Simultaneous Proceedings

Suspension

Termination: Termination Simpliciter- Without Inquiry & prior notice;

Transfer of An Employee

Unauthorized Absence

Unconditional Apology

Voluntary Retirement [VRS]
What should you search for in your Service Lawyers? 
Combination of Experienced Lawyers and Young Lawyers

: A Firm having the team of energetic, dynamic young blood with a combination of most experienced, specialist Service Lawyers.

Fact collection

: Sometimes there are more than one conceivable arrangements or parcel of points of reference to help the argument. Thus, a Service Lawyer ought to have that ability to assess every one of the potential outcomes before presenting the same.

Research:

Good legitimate research abilities are required to look into important case laws, points of reference, corrections to help the contentions. It is very important for a Service Lawyer to go to the basics of the case; having the detailed understanding of Civil Service Rules i.e. 

GUJARAT CIVIL SERVICES (GENERAL CONDITIONS OF SERVICE) RULES; 

GUJARAT CIVIL SERVICES (D&A) RULES-1971

GUJARAT CIVIL SERVICES (CONDUCT) RULES-1971

GUJARAT CIVIL SERVICES (JOINING TIME, FOREIGN SERVICE, DEPUTATION OUT OF INDIA, PAYMENT DURING SUSPENSION, DISMISSAL AND REMOVAL) RULES" 2002

GUJARAT CIVIL SERVICES REVISION OF PAY RULES 

GUJARAT CIVIL SERVICES (TRAVELLING ALLOWANCE) RULES 

GUJARAT CIVIL SERVICES (ADDITIONS TO PAY) RULES 

GUJARAT CIVIL SERVICES (LEAVE) RULES 

GUJARAT CIVIL SERVICES (PENSION) RULES ETC.

Representation:

It is most important for a Service Lawyer to deeply understand facts and most aptly represent them before presiding Judge. It must be understood that any important evidence missed out at the stage of original writ petition before the Single Bench of Gujarat High Court, would also affect at the stage of Letters Patent Appeal before the Division bench of the High Court.

Detailed Knowledge of Diverse Areas of Law: It is equally important that your Service Lawyer has a grip over diverse areas of Law. Many times there are multiple remedies may be available and it will be upto your Service Lawyer, who will decide the most appropriate remedy in the given facts and circumstances of your case.