Bhatt & Joshi Associates, is a lawyer firm in Ahmedabad, Gujarat. At our firm we have a set of skilled, experienced, professional writ lawyers. We have writ lawyers having in-depth knowledge of all Substantive Law like Contract Law, Specific Relief Act, Land Revenue Act, and the Civil procedures and knowledge of Statutory Interpretation with strong logical, analytical and persuasive abilities adept at pleadings, drafting of Suit, Agreements, Contracts, vetting of Documents. Additionally money recovery, recovery disputes, suits related to children, wards, guardianships, estate, property, custody, execution, claims, partitions and various petitions etc." As per the Indian Constitution, under Article 226, High Courts can adjudicate on the aspects of Legal as well as Fundamental Rights, whereas Supreme Court can adjudicate on Fundamental Rights, under Article 32. In the context of the State of Gujarat, a writ is an order by a Gujarat High Court to a Government authorities, Lower court or courts, directing them to do something or stop them from doing something. However, it shall be the same conceptual framework for all the High Courts. Writ is a form of written command in the name of the court. It directs you to act in a specific way. In this article we may explore the same in the context of Gujarat High Court or in the context of Article 226 of the Constitution of India.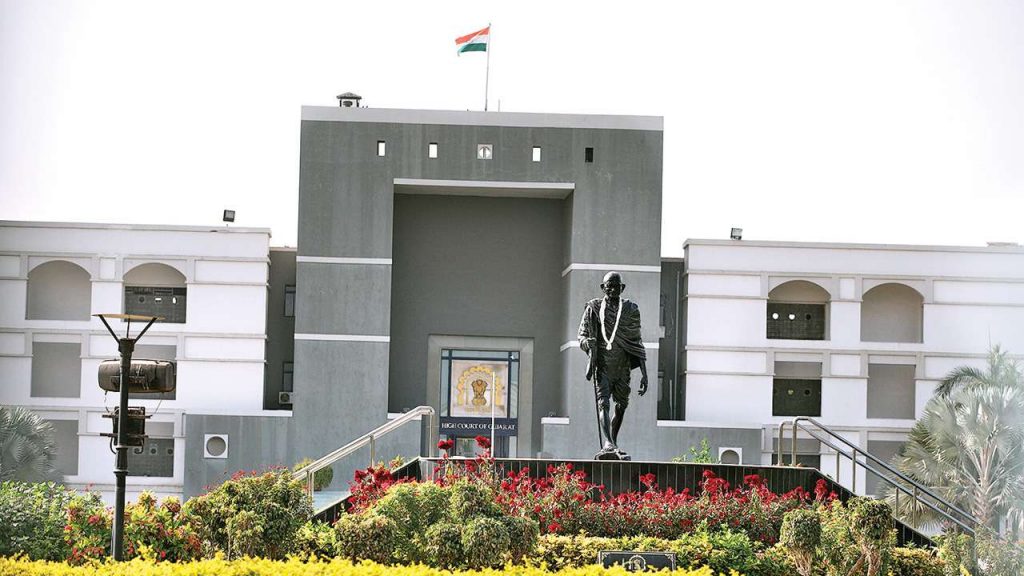 Introduction
Fundamental Rights are contained in Part III of the Indian Constitution including the right to equality, right to life and liberty etc. Whereas, legal rights are rights enshrined under some statute, or they may simply be claimed by way of equity. However, mere provision for Fundamental Rights or Legal Rights may not be sufficient. The remedy to resolve, if your rights are violated is important. To protect Fundamental Rights as well as Legal Rights the Indian Constitution, under Article 226 provides the right to approach the High Court, Gujarat High Court more specifically, to any person/ citizens whose Right has been violated.
What is a writ?
Fundamentally, a writ is a formal written order issued by anybody, executive or judicial, authorized to do so. In modern times, this body is generally judicial. Therefore, a writ can be understood as a formal written order issued by a Court having authority to issue such an order. Orders, warrants, directions, summons etc. are all essentially writs. 
A writ petition is an application filed before the competent Court, i.e. in this context Gujarat High Court, requesting it to issue a specific writ. As per the Indian Constitution, Gujarat High Court holds powers under Article 226,  against the decision of any court/individual lower according to their jurisdiction. A Writ petition for a civil or criminal nature depending on the situation can be filed by an Individual/aggrieved party to a higher level of court against the order/decision of the lower court.
Under What Circumstances you may need to write a petition before the High Court of Gujarat?
Writ petition is generally filed in contravention of rights or injustice is served to any individual/aggrieved. In the Context of State of Gujarat, it is a remedial measure provided by the constitution against the authority regulating the law and order in the country for the following reasons:
To help citizens defend their rights against court orders.

To provide an alternative to the aggrieved when impugned order is not objected by the appeals made to the authorized higher authorities in the legal system.

To make sure justice served but not justice denied.
You can file the writ petition in Gujarat High Court under Article 226 of the Indian constitution. You can also file Writ Petitions in India for a civil or a criminal act.
You can file a criminal writ petition when the cause of action in relation to the criminal law such as the right of accused, bail, etc.

You can file a civil writ petition when someone commits a civil wrong such as IPR, taxes, etc.
Types of Writs before Gujarat High Court
There are about five types of Writs, which one can file before the Gujarat High Court 
Judicial Review
Over and above forms of writ, Judicial review is the idea, fundamental to the system of government, that the actions of the executive and legislative branches of government are subject to review and possible invalidation by the judicial branch. Judicial review allows the Supreme Court to take an active role in ensuring that the other branches of government abide by the constitution. Judicial review was established in the classic case of

Marbury v. Madison, 5 US 137 (1803)

. Dealt under Article 13, Article 32 and Article 226 of the Constitution of India, Judicial review is one of the checks and balances in the separation of powers. It is the power of the judiciary to supervise the legislative and executive branches when the latter exceed their authority.

Judicial review should be understood in the context of both the development of two distinct legal systems (civil law and common law) and two theories of democracy (legislative supremacy and separation of powers) is that some countries with common-law systems do not have judicial review of primary legislation.
To Conclude:
The concept of Writ petition was brought in the Constitution of India to help a victim if he/she is deprived of any right or injustice made to him or to help him fight against any decision taken by the last legal authority. To file a Writ petition before Gujarat High Court the person has to either take the help of a legal adviser or hire a lawyer to file a petition on his behalf.
Please Note:
Concept of Writ petition is universal across all the High Courts in the Context of Legal as well as Fundamental rights, within the scope of Article 226 of Indian Constitution and also before the Supreme Court in the context of Fundamental Rights under Article 32. But the present article is written in the context of Gujarat High Court, therefore there is largely reference to Gujarat High Court. 
To know the difference between Write and Appeal, Click here.
Why Bhatt & Joshi Associates as Writ Lawyers? 
Combination of Experienced Lawyers and Young Lawyers

: A Firm having the team of energetic, dynamic young blood with a combination of most experienced, specialist Writ Lawyers.

Fact collection

: Sometimes there are more than one conceivable arrangements or parcel of points of reference to help the argument. Thus, a Writ Lawyers ought to have that ability to assess every one of the potential outcomes before presenting the same.

Research:

Good legitimate research abilities are required to look into important case laws, points of reference, corrections to help the contentions because they are most important for a writ lawyer. At the High court level, the law points carry more weight than the detailed facts. Not to say that facts don't carry importance but it is highly important for a writ lawyer to have emphasis on the law points.  

Representation:

It is most important for a Writ Lawyers to deeply understand facts and most aptly represent them before presiding Judge. It must be understood that any important evidence missed out at the stage of trial, affects the case at every stage i.e. at Letters Patent Appeal and Special Leave Petition. 
Detailed Knowledge of Diverse Areas of Law: It is equally important that your Writ Lawyer has a grip over diverse areas of Law. Many times there are multiple remedies may be available and it will be upto your civil lawyer, who will decide the most appropriate remedy in the given facts and circumstances of your case.