Technicalities and Legalities of Re-measurement and Mapping in Land Revenue
Introduction
The re-measurement and mapping of land are critical components of land revenue administration. These processes ensure the accuracy of land records, facilitate dispute resolution, and are essential for various developmental activities. This chapter aims to provide an exhaustive overview of the technicalities and legalities involved in land re-measurement and mapping in Gujarat.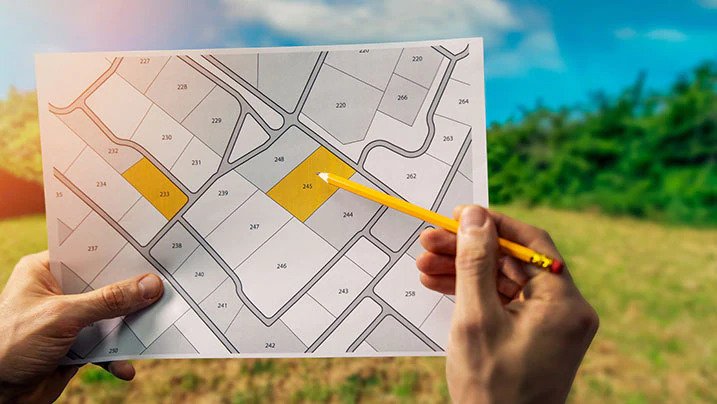 Legal Framework
The primary legislation governing land re-measurement and mapping in Gujarat is the Gujarat Land Revenue Code, 1879, specifically Sections 209 to 217. These sections outline the authority, procedures, and penalties related to land measurement.
Types of Re-measurement
Routine Re-measurement: Conducted periodically to update land records.

Dispute-Driven Re-measurement: Initiated when there is a land dispute.

Development-Driven Re-measurement: Required for developmental activities like road construction or town planning.
Role of the Surveyor
The Surveyor is a certified professional responsible for carrying out the technical aspects of re-measurement. They work in conjunction with revenue officers to ensure the accuracy of land records.
Procedure for Re-measurement
Application: An application for re-measurement is submitted to the local Talati or directly to the Mamlatdar.

Verification: Preliminary verification is done to assess the need for re-measurement.

Notification: Affected parties are notified, and a date is set for the re-measurement.

Field Work: The Surveyor conducts the re-measurement in the presence of the concerned parties.

Report Submission: A detailed report is submitted to the revenue officers for approval.
Mapping and its Importance
Mapping is the graphical representation of the re-measured land. It serves multiple purposes:
Legal Evidence: Acts as a legal document in case of disputes.

Developmental Planning: Used for planning infrastructure and other developmental activities.

Land Valuation: Helps in the accurate valuation of land for taxation purposes.
Penalties for False Measurement
Under Section 217 of the Gujarat Land Revenue Code, 1879, penalties may be imposed for intentionally providing false measurements. This ensures the integrity of the re-measurement process.
Conclusion
The re-measurement and mapping of land are not just technical exercises but are deeply embedded in the legal and administrative fabric of land revenue management. They serve as the bedrock upon which the edifice of land ownership and rights is built.