The Road Ahead : Challenges and Opportunities in Land Revenue Administration
Introduction
As we reach the conclusion of this comprehensive series on land revenue administration in Gujarat, it is imperative to look ahead. While the system has evolved significantly over the years, there are challenges that persist and opportunities that await. This concluding chapter aims to provide a forward-looking perspective on what lies ahead for land revenue administration in Gujarat.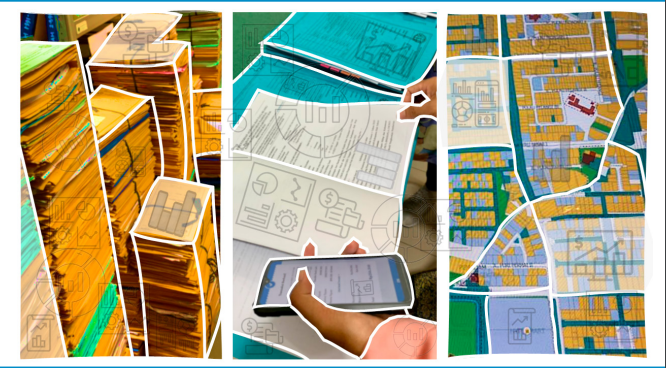 Challenges of Land Revenue Administration
Technological Gaps
Despite advancements, there are areas where technology has not fully penetrated the land revenue administration system. This affects the efficiency and transparency of the system, hindering its overall effectiveness.
Legal Complexities
The legal framework, although robust, can be complex and difficult to navigate for both administrators and the public. This complexity can lead to delays in dispute resolution and administrative procedures, creating inefficiencies in the land revenue administration process.
Human Resource Constraints
There is often a shortage of trained personnel at the grassroots level, such as land revenue officers and staff. This scarcity can adversely affect the quality of administration and public service delivery in land revenue matters, making it challenging to meet the needs of citizens effectively.
Opportunities in Land Revenue Administration
Digital Transformation
The rapid advancement of technologies such as AI and blockchain presents a vast opportunity for digital transformation within land revenue administration. This digital revolution has the potential to completely reshape the way land records are stored, managed, and accessed, ushering in a new era of efficiency and transparency.
Policy Reforms
Ongoing discussions surrounding policy reforms aim to simplify the complex legal framework governing land revenue administration. Streamlining these policies can significantly enhance public understanding of their land rights and responsibilities, fostering a more accessible and equitable system.
Public Awareness
Elevating public awareness about land rights and related matters holds the key to empowering individuals and communities. A well-informed public is more likely to engage in responsible land management, leading to a reduction in land disputes and contributing to sustainable development.
Future Prospects
The future of administration of land revenue in Gujarat looks promising, albeit with its set of challenges. The key lies in balancing technological advancements with legal reforms while ensuring that the human element is not lost in the process.
Conclusion
As we move forward, it is crucial to address these challenges head-on and capitalise on the opportunities that lie ahead. Doing so will not only enhance the efficiency of the system but also make it more equitable and just for the people it serves.