The Role of Talati in Revenue Administration
Introduction
The Talati is a pivotal figure in the land revenue administration system in Gujarat. This grassroots-level officer is responsible for a multitude of tasks, including land assessment, mutation entry, dispute resolution, and reporting to higher authorities. This chapter aims to provide a comprehensive understanding of the Talati's role in the land revenue administration system.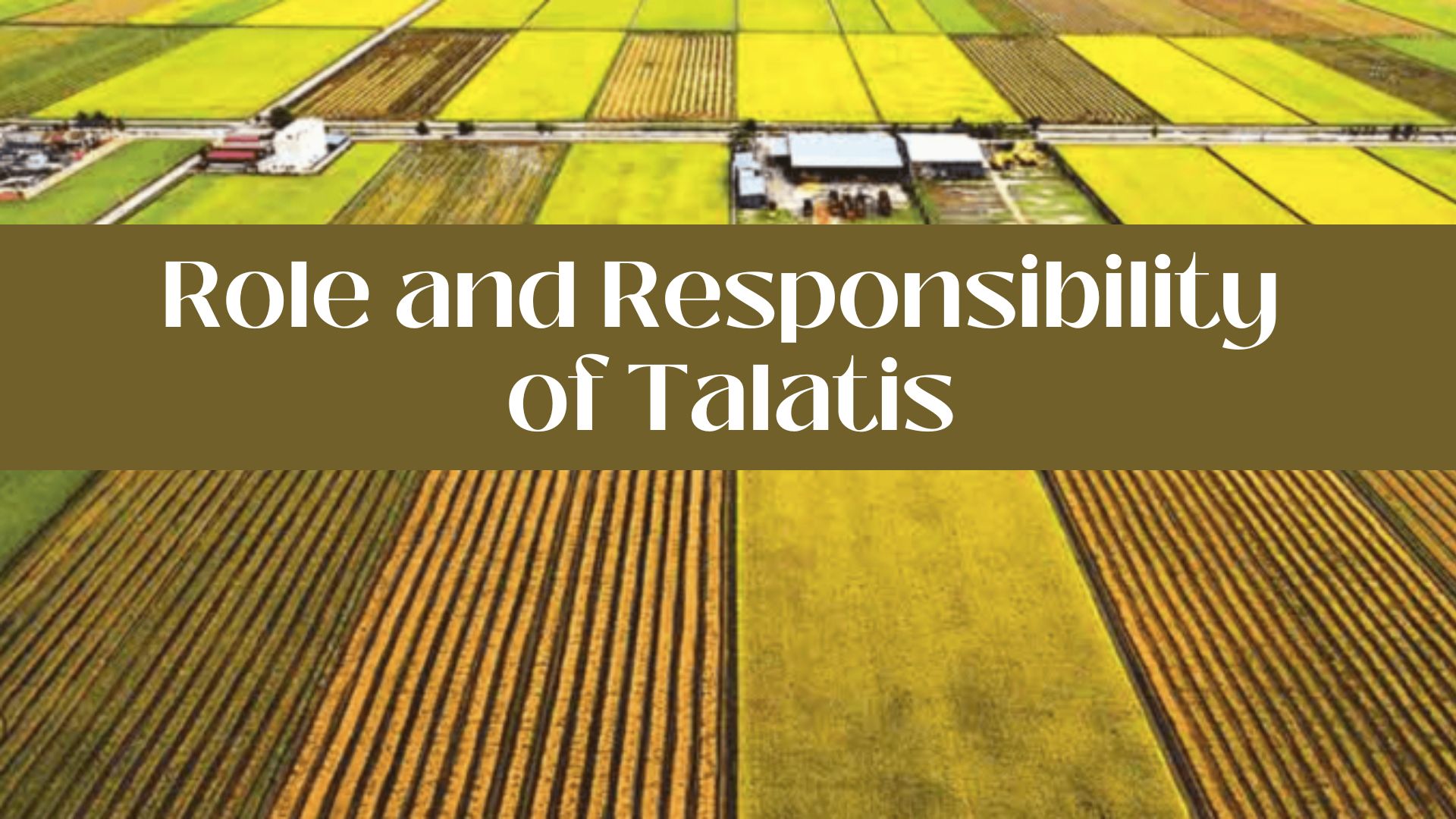 Responsibilities of a Talati
Initial Land Assessment
Land Measurement: The Talati is responsible for the initial measurement of land.

Ownership Verification: Verifying the ownership of the land based on existing records.
Mutation Entry in Village Form No. 6
Mutation Records: Entering mutations in Village Form No. 6.

Dispute Identification: Identifying if there are any disputes in the mutations.
Map Changes and Re-measurement
Map Updates: Updating the maps where survey numbers or sub-parts are situated.

Re-measurement: Re-measuring the land in case of de novo parts.
Reporting to Mamlatdar
Case Reporting: Reporting the number of cases and reasons to the Mamlatdar.

Legal Compliance: Ensuring all entries and mutations comply with legal requirements.
Land Records Maintenance
Record Keeping: Maintaining Village Forms and other land records.

Data Accuracy: Ensuring the accuracy and completeness of all records.
Dispute Resolution
Dispute Register: Entering disputes in the Dispute Register.

Resolution Mechanism: Seeking orders from the Mamlatdar in case of disputes.
Sanction from Collector for Amalgamation
Amalgamation Approval: Seeking approval from the Collector for amalgamating different survey numbers.

Record Update: Updating the records post-amalgamation.
Final Land Assessment
Final Verification: Final verification of all records and mutations.

Report Submission: Submitting a final report to higher authorities.
Legal Framework
The Talati operates under the Gujarat Land Revenue Code, 1879, and subsequent amendments. The code provides the legal basis for all actions taken by the Talati, including dispute resolution and land assessment.
Conclusion
The Talati plays a crucial role in the smooth functioning of the land revenue administration system in Gujarat. From initial land assessment to final reporting, the Talati is involved in every step, ensuring legal compliance and efficient administration.